Opportunity
As our business continues its rapid growth trajectory, we need a Project Manager who delivers the projects on time and is excited to work with Enterprise level software products. The Project Manager is responsible for planning, leading, organizing, and motivating teams to achieve a high level of performance and quality in delivering Agile projects that provide exceptional business value to customers. In addition, they will manage concurrent high-visibility projects in a fast-paced environment.
What You'll Do
Define project scope and schedule while focusing on regular and timely delivery of value; organize
and lead project status and working meetings; prepare and distribute progress reports; manage
risks and issues; correct deviations from plans; and perform delivery planning for assigned projects
Manage customer expectations for project deliverables, stakeholder communications, and
implementing an effective system of project governance
Contribute to team development while holding teams accountable for their commitments,
removing roadblocks to their work; leveraging organizational resources to improve capacity for
project work, and mentoring and developing team members
Promote empowerment of the team, ensure that each team member is fully engaged in the project
and making a meaningful contribution, and encourage a sustainable pace with high levels of quality
for the team
Manage 2-3 teams with multiple projects facing tight deadlines and dependencies.
Champion ongoing process improvement initiatives to implement best practices for Agile Project
Management
Prepare and publish a status report in intervals throughout the lifecycle of a project
Develop expertise on Life Science industry requirements and trends to ensure teams meet all
required process requirements
Break down any barriers, resolve conflicts, and enable high velocity teams
Work with all stakeholders (Engineering Pre-Validation, Product Management, Services & Support)
for smooth execution of projects
Maintain JIRA projects
Work with Technical Leads for sprint and release planning
Requirements
Bachelor's Degree required
Minimum 10 years of experience implementing software or web development projects using Agile
methodologies, including managing large, complex projects in a high-tech development
environment with multi-function teams
Minimum 7 years of experience working with software development and life cycle models, Agile and
traditional project management principles and practices, and the ability to blend them in the right
proportions to fit a project and business environment
Sufficient level of technical background to be able to evaluate complex project risks and issues accurately and objectively
Good understanding of agile principles and scrum methodology
Experience architecting enterprise-class business intelligence solutions in a commercial environment.
Ability to concurrently manage multiple projects with various moving parts
Prior work experience in an early-stage company is a plus
Life Science experience a plus
Strong analytical skills
Excellent communication and organizational skills
Flexible, resourceful, and creative in approach
Benefits
Medical, Dental, Vision, Long-term Disability
401k Retirement Plan with company match
Paid Time Off
Employee referral bonus program
Awesome coworkers!
About Mareana
Founded in 2015, Mareana is an AI-powered software company with the mission of accelerating digital
transformation in manufacturing, supply chain, and sustainability via our connected intelligence platform.
Mareana's platform uses AI/ML to connect disparate, rapidly siloed data across the entire business process. It
allows our customers to shift their time and effort from data preparation to making complex business decisions
intuitively and in real time.
Our customers are market leaders in life sciences, chemicals, and general manufacturing who have realized over a
billion dollars in business value by leveraging our platform.
Gartner recognized our continuous innovation ethos and named us a "Cool Vendor in AI." We have also been
featured as a thought leader in Silicon Review and Manufacturing Insights magazine.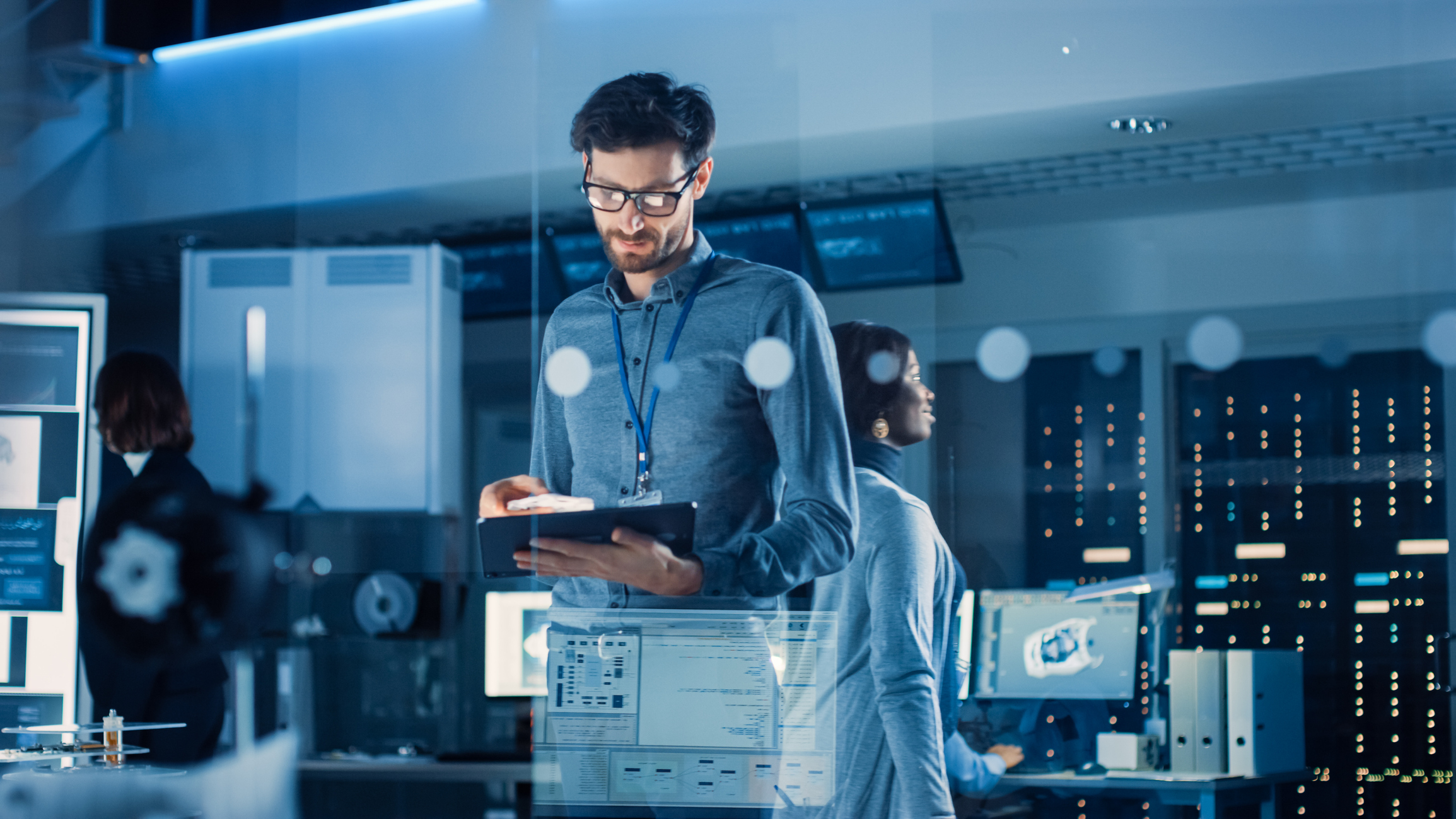 Opportunity
We are looking for a talented Technical Architect to join our team. As a Technical Architect, you will be responsible for designing and implementing complex digital software solutions for our clients.
What You'll Do
Collaborate with stakeholders to understand business requirements and develop technical solutions that meet their needs.
Design, document, and present solution architectures that align with business goals and technical requirements.
Lead technical discussions with customers, partners, and internal teams to ensure alignment and drive successful outcomes.
Develop technical specifications and designs for software development teams to implement.
Identify and evaluate technical risks and propose mitigation strategies.
Provide technical oversight and guidance to development teams throughout the software development lifecycle.
Ensure solution designs comply with relevant industry standards, best practices, and regulatory requirements.
Keep up-to-date with emerging technologies and industry trends to ensure that our solutions remain cutting-edge.
Requirements
Bachelor's degree in Computer Science, Computer Engineering, or a related field.
Proven experience as a Technical Architect, Technical Lead, or similar role.
Strong understanding of software architecture principles and patterns.
Experience with software development methodologies such as Agile, Scrum, or Waterfall.
Familiarity with development languages like Python or Java and front end & back end technologies
Experience with cloud computing platforms (e.g., AWS, Azure, GCP) and associated technologies (e.g., Kubernetes, Docker).
Excellent communication skills, with the ability to explain technical concepts to non-technical stakeholders.
Strong problem-solving skills and the ability to think critically about complex problems.
Ability to work collaboratively with cross-functional teams.
Experience in the AI and Pharma, Consumer healthcare or process manufacturing industry is a plus.
Benefits
Medical, dental, vision.
401k Retirement Plan.
Paid Time Off.
Employee referral bonus program.
Awesome coworkers!!!!
Benefits
Medical, dental, vision.
401k Retirement Plan.
Paid Time Off.
Employee referral bonus program.
Awesome coworkers!!!!
Our Story
The success of the global economy is directly linked to the efficiency of its numerous supply chains. At a company level, a strong supply chain drives growth and competitive advantage by delivering high-quality products to customers on time and at the lowest possible cost. Mareana has helped numerous firms in the Pharmaceutical, Chemical, Medical Device, and Industrial Manufacturing industries to manage their manufacturing, sustainability, and supply chain.
About Mareana
Mareana is an AI software product company with a focus on Enterprise AI products in Manufacturing, Supply Chain, and Unstructured data.
We have seen that harnessing the power of Liquid Data and Artificial Intelligence technology drastically improves a manufacturing plant's ability to proactively respond to dynamic changes in near real-time.
We have delivered over $1 Billion in value to our customers, who are global leaders in the life sciences, consumer packaged goods, chemical, food & beverage, and general manufacturing industries.