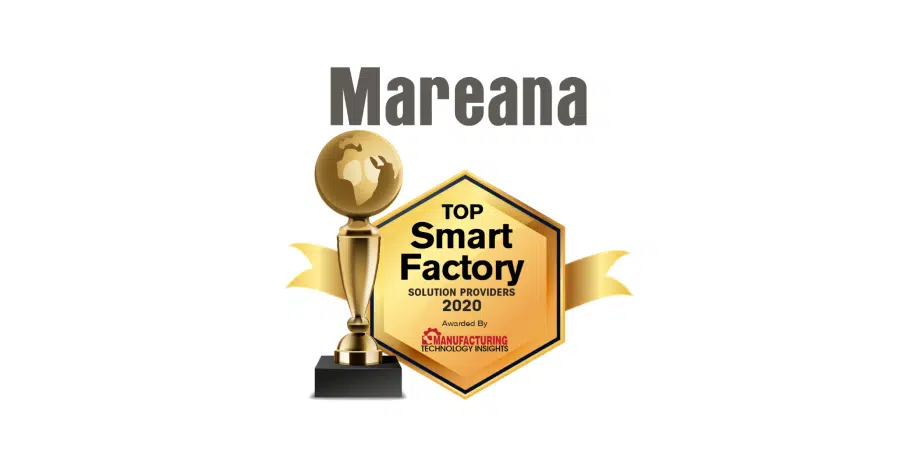 Princeton, NJ (July 1, 2020) — Manufacturing Technology Insights recently named Mareana as one of their Top 10 Smart Factory Solution Providers in their July issue.
The magazine compiled the Top 10 list "to help companies navigate through the best-of-breed smart factory solution providers" and cited Mareana as one of the top organizations "transforming the manufacturing operations and processes at the convergence of several disruptive technologies."
"AI models will become the single biggest competitive advantage for manufacturers in the future," says Vishal Prasad, Mareana's co-founder and Chief Product Officer. "However, capturing, storing, and using the data effectively continues to be a daunting task for most companies. In addition, they are unable to adjust to the velocity of change in terms of internal-to-external manufacturing, new equipment, and new product introduction. Unlike most companies that take a process-centric view, Mareana focuses on a data-centric approach in enabling Smart Factory."
"We are solving the hardest problem in the implementation of the smart factory. The sensor fabric now embedded in every machine continuously generates a large amount of data that needs to be combined intelligently with other data sources to generate useful insights. The volume, variety, and velocity of data need to be curated at the right level of granularity in real-time to separate signal from noise," states Manish Varma, chief executive officer of Mareana. Varma further states that the "Manufacturing Data Hub" product from Mareana lays the essential foundation for powering most capabilities in a Smart Factory.
Mareana is an AI company with a dual focus on supply chain and unstructured data management. Mareana offers an enterprise scale platform — qSuite, which can be used across multiple stages — right from data capture to value realization. Mareana also provides a suite of products for effective supply chain visibility and risk mitigation. Mareana provides connectors for data ingestion and pre-trained algorithms for genealogy creation power initiatives such as Continued Process Verification (CPV), which results in yield improvement and waste reduction within weeks. The company offers Real-Time Release (RTR) models that reduce wait-time and elapsed-time in manufacturing, increasing the throughput of the client's production lines and Multivariate Analysis (MVA) models, which allow analyzing root causes, identifying issues, and enabling continuous improvement.
To read the feature article, visit "Mareana: Unleashing the Power of Data for the Smart Factory", or go to the July issue of Manufacturing Technology Insights to view the entire listing of Top 10 Smart Factory Solution Providers.