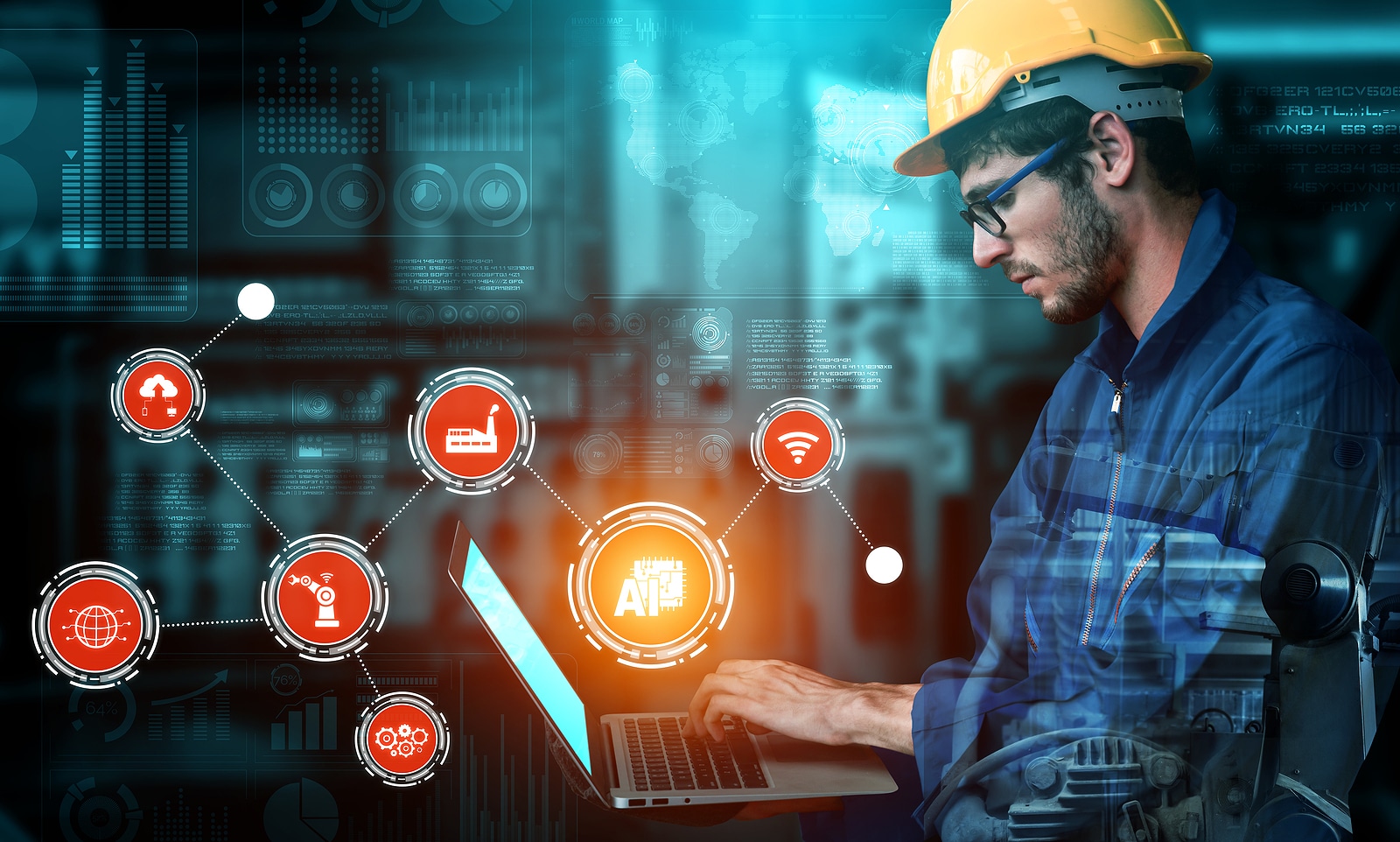 A Market Research Future (MRFR) report forecast that the Precision Medicine Market will be worth USD 126.14 billion by 2025 at 12.48% CAGR.
Precision Medicine And Its Implications For Compliance and Manufacturing
The idea of precision or personalized medicine is not new. But it is only between the 20th and 21st centuries that precision medicine evolved from merely a concept to practice, owing to major advancements in science and technology. Since then, the precision medicine market has shown an upward trend.
A recent Market Research Future (MRFR) report forecasts the Precision Medicine Market will be worth USD 126.14 billion by 2025 at 12.48% CAGR. Another report revealed that the number of personalized medicines on the market more than doubled from 2016 to 2020 in the US. MIT, on the other hand, predicts that there will be about 40 FDA-approved gene therapy products by the end of 2022, 45% of which will be for cancer treatment.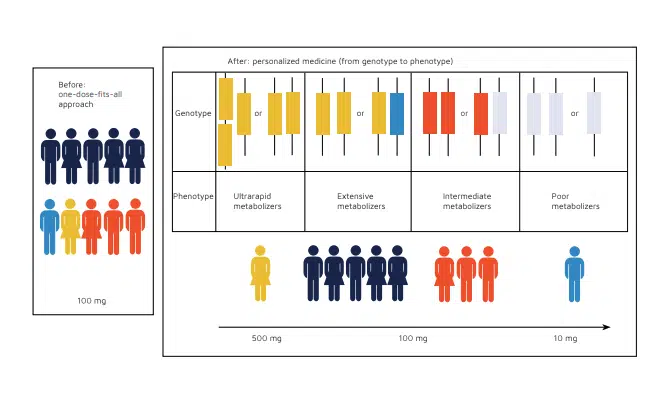 Precision medicine is aimed at accurately predicting disease risks and providing individual patients with medicines and/or treatments that are tailored to their unique genetics, environment, and medical needs. But, like all technical advances, precision medicine presents challenges that require pharmaceutical manufacturers to rethink their current strategies and adopt new manufacturing practices and approaches.
Compliance In A New Regulatory Environment
The manufacturing of precision medicine will necessitate changes in manufacturing processes, workflows, and practices to shift away from large batch production to a make-to-order environment. Chris Striffler, Supply Chain Services Leader at Clarkston Consulting, told Pharma Technology Focus "It's almost like what companies do in their clinical trial stage when they have short runs of lab-based manufacturing."
Changes such as this have implications for compliance. Both regulatory bodies and pharmaceutical manufacturers need to adopt new regulatory approaches to deliver the benefits of precision medicine.
The Food And Drugs Administration (FDA) has been updating guidance on obtaining product approvals to help advance precision medicine while ensuring efficacy and patient safety. Pharmaceutical manufacturers need to weave these new guidelines into their organizational fabric to be successful in their precision medicine initiatives. But this is easier said than done because the production and documentation of personalized medicines are vastly more intricate than large batch, "one-dose-fits-all".
NextGen CPV – Helping Make Precision Medicine A Reality
Pharmaceutical manufacturers can benefit from a next-generation validation approach that allows them to continuously optimize the quality of personalized medicines while ensuring compliance throughout. NextGen CPV bridges the gap between concept and reality in precision medicine. NextGen CPV helps address multiple manufacturing and compliance complexities associated with precision medicine:
Rich data and compounded complexities Unlike one-dose-fits-all, precision medicine uses individualized phenotype (genotype + environmental factors), multiple data models (unique per patient and medical condition), and highly complex data analytics.
More complicated quality control and validation The manufacturing process of personalized medicines is fluid. There is no fixed workflow to observe. Process modification may occur at any moment based on the latest patient data — making quality control and validation more exacting and labor-intensive, particularly when performed manually.
More complex reports management Precision medicine caters to a patient of one, creating huge swathes of data to process and compliance reports to generate. Overcoming this complexity requires an adaptive mechanism that can deal with ever-growing and ever-changing data and simplify data organization, reports management, and document preservation.
Time-to-market Because precision medicine is aimed at accurately predicting the disease risk of a single patient and administering personalized treatments and medicines right when the patient needs it, the demand for faster production and drug release testing is greater. Hurdles such as siloed data, manual processes, and ad-hoc analysis must be eliminated to ensure just-in-time deliveries.
Technology transfer Technology transfer in make-to-order environments is more complicated because they follow no fixed pattern. Pharmaceutical manufacturers need to find ways to help CMOs replicate more complicated manufacturing processes and ensure compliance across all sites during the entire product lifecycle.

According to BMC, integration of multi-domain data (e.g. genetics, diet, lifestyle, social), heterogeneous data sources, unstructured data sources, and limited adoption of common data models add friction to the development and production of precision medicine.
NextGen CPV Tackles The Unique Compliance Challenges Of Precision Medicine
Addressing the unique compliance challenges of personalized medicine requires more than just ensuring quality parameters are continuously monitored and evaluated during manufacturing; demonstrating that the process is validated and in control — Continuous Process Verification (CPV).
Mareana's NextGen CPV (Continued Process Verification)
On top of providing a single compliant source of truth for CPV, NextGen CPV eliminates the laborious data preparation and contextualization that typically occupies scientists' efforts. Freeing scientists from data wrangling allows them to focus on optimization and innovation, helping manufacturers adapt to demand, processes, and compliance changes. NextGen CPV empowers manufacturers to successfully deliver the benefits of precision medicine by providing them with cutting-edge capabilities, including the following:
Digital Twin Mareana's NextGen CPV allows pharmaceutical manufacturers to benefit from an end-to-end manufacturing process and product genealogy with forward and backward traceability that scales effortlessly. It enables easy visual navigation across all process steps for instantaneous root cause analysis (RCA) and provides built-in data import and harmonization with thirdparty/CMO data.
Manufacturing Intelligence With NextGen CPV, pharmaceutical manufacturers can harness built-in AI models for real-time release, optimal efficiency, and continuous quality control. NextGen CPV allows for multivariate and cross batch analysis. It helps simplify quality control and validation through its multi-channel automated alerts and notifications (Email, Pop-up, SMS, ERP, etc.).
Embedded Unstructured Data Mining NextGen CPV empowers pharmaceutical manufacturers to overcome the challenges of processing unstructured data by allowing for automated, continuous learning capture of documents in non-standard formats, paper batch records, thirdparty datasets, etc. It allows pharmaceutical manufacturers to take advantage of AI smart algorithm and NLP-powered models for handwritten notes and built-in processes for data validation from non-GxP sources.
Integrated Custom AI Model Development and Deployment NextGen CPV gives data users access to native AI libraries for ad-hoc analysis. It helps accelerate analysis by allowing for open integration with third-party AI libraries or custom AI models, rapid testing and deployment of analytical models, and integrated charting options.
Data Integration with External Sources NextGen CPV allows for configurable data integration options for externally manufactured batches and one-time and incremental data integration with third-party systems. It can handle various data formats (structured or unstructured), eliminating integration issues that create unnecessary friction.
Single-click, Pre-configured Compliance Reporting NextGen CPV simplifies report creation and management, automating CPV report creation, providing default report templates with easy self-service customization, and report validation workflows.
Mareana's NextGen CPV automates and standardizes quality control and factory processes for improved manufacturing predictability, increased efficiency, continuous compliance, and minimized costs.
Summary And Conclusion
The manufacturing of precision medicine is dramatically more complex than one-dose-fits-all. For pharmaceutical and biotech manufacturers to successfully capitalize on and deliver the benefits of precision medicine, they need to establish a self-aware smart factory that can flexibly adapt to current and future changes as they occur for faster and more seamless manufacturing, quality control, and product approvals.
Mareana's NextGen CPV supercharges smart factories with powerful capabilities, which go beyond ensuring that quality parameters are met during manufacturing — to help pharma and biotech manufacturers address the unique manufacturing and compliance challenges of the new era of precision medicine.