Pharma Industry Solutions Drive revenue and efficiency. Go above and beyond regulated compliance needs
Pharma Industry Solutions
Global pharmaceutical companies have a data-rich and widely distributed manufacturing base, subject to evolving compliance mandates.

Data is abundant but tools for ETL (Extract, Transform, Load), reporting, and analytics need to address the fundamental challenge of connecting the value and context of data across disparate systems and siloed.
An AI-driven approach to Continued Process Verification automatically connects diverse systems – unlocking unprecedented value with optimal yields, standardized processes, and on-time prescriptive decisions.
Request A Demo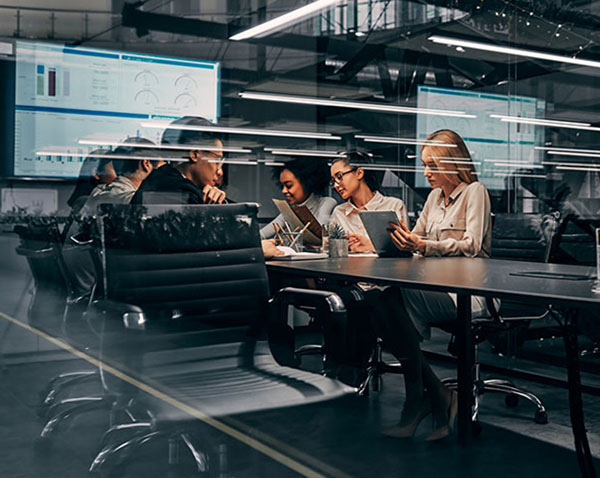 Connect all your data in one place
At the core of the Mareana Connected Intelligence Hub is the power to integrate data sources in real-time, in context, and in compliance.

Paper Batch Records
Digitize all paper records from internal and external sources, and extract data into usable formats.

Siloed Data
Unlock data from different enterprise organizations and stream into a single pane-of-view.

Unstructured Data
Leverage intelligence from images, videos, and other non-linear data sources.

CMO Process Data
Synchronize data with your contract manufacturing organizations and enforce process compliance.
Overview
NextGen CPV, an end-to-end platform purpose-built to go above and beyond compliance, frees subject matter experts from labor intensive data preparation and use of non-standard analytical tools. Mareana's Manufacturing Intelligence and Modeling core is leveraged to realize massive improvements in manufacturing yield and automates manual procedures. 21 CFR part 11 compliant.

Standardize
Non-standard Processes

Automate
Manual Procedures

Improve
Manufacturing Predictability

Manufacturing Data Hub (MDH)
Liberate manufacturing data to enable frictionless Smart Factories.

NextGen CPV
Drive revenue and efficiency. Go above and beyond regulated compliance needs.

Manufacturing Early Warning System
AI driven production schedule recovery